We are committed to a better tomorrow. Sustainability is a foundation of our mission, not a marketing tactic or a sales point, but the way we live!
Our fabric suppliers use newer, more efficient dye machines that result in 7x less water than the average for clothing manufacturers.
We believe sustainably made retail can have a huge impact on our planet by reducing the carbon footprint and waste of the industry. By shopping with sustainable brands, you are helping to make our world a better place. As Raja continues to grow, we pledge to consistently strive to minimize our footprint and ensure our efforts are a vehicle for good.
In 2021, we are pledging 1% of all revenue to environmental initiatives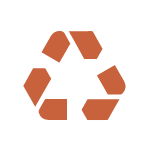 All clothing and packaging comes from recycled or sustainably made materials.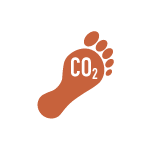 We offer to offset carbon emissions with every purchase.
What's good for the planet is good for all of us. Help us make a big impact with a little footprint!